Photos of Cinque Terre, Damanhur & Aosta - p 4
5. La Specia
View on a part of La Spezia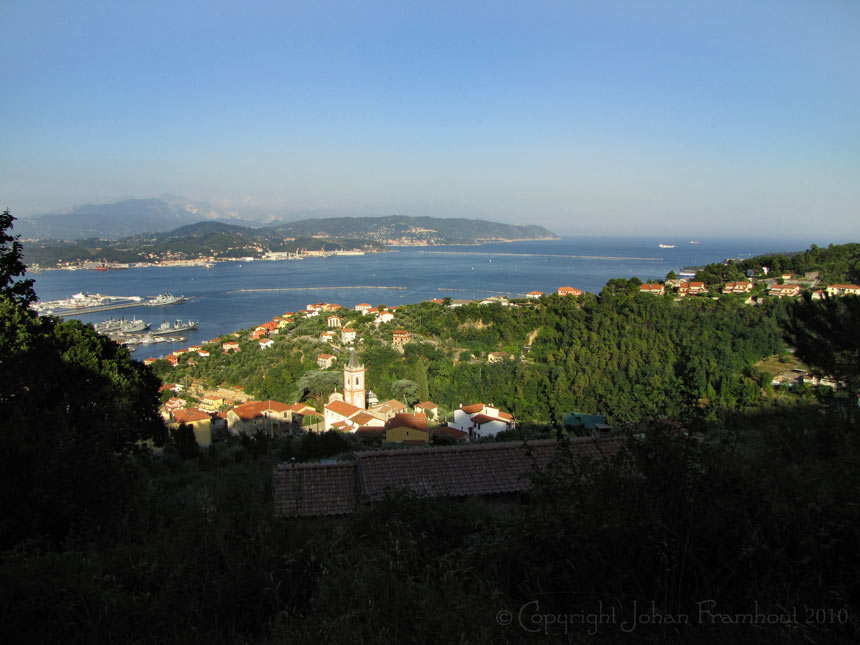 This square we found the most pleasant in La Spezia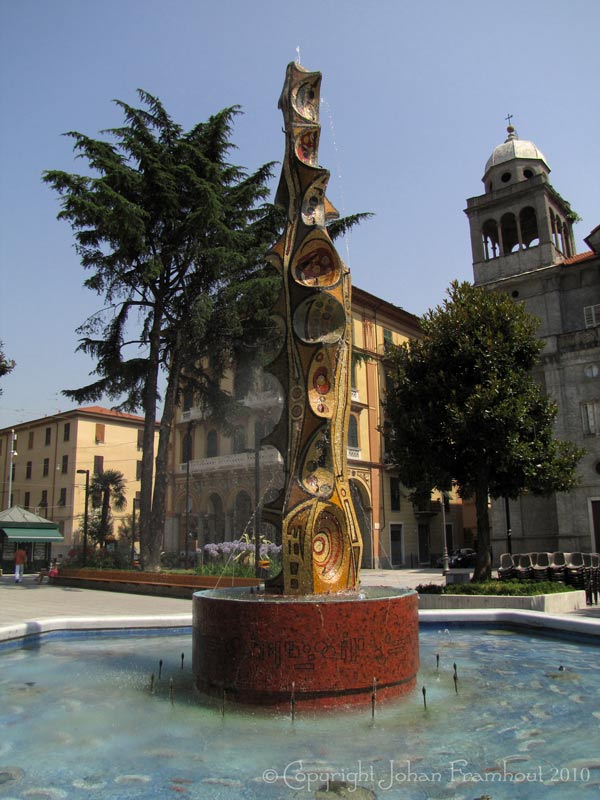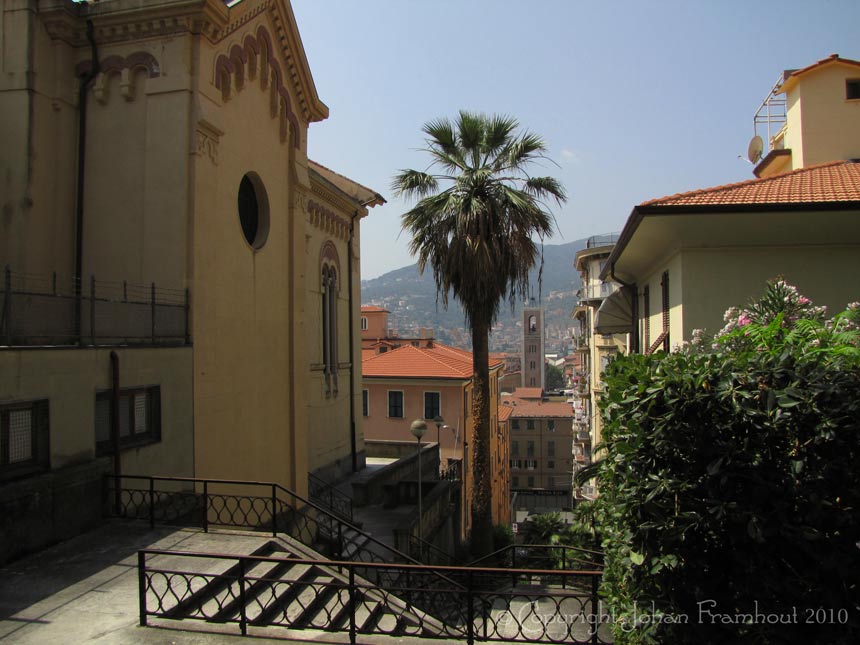 La Spezia, the Academie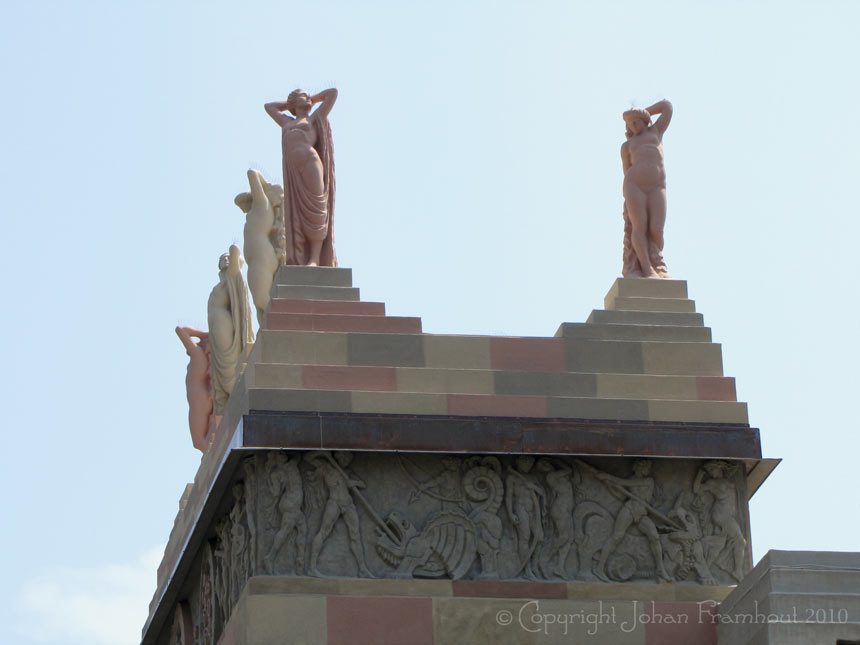 The place most North is Monterosso, the only village with a small beach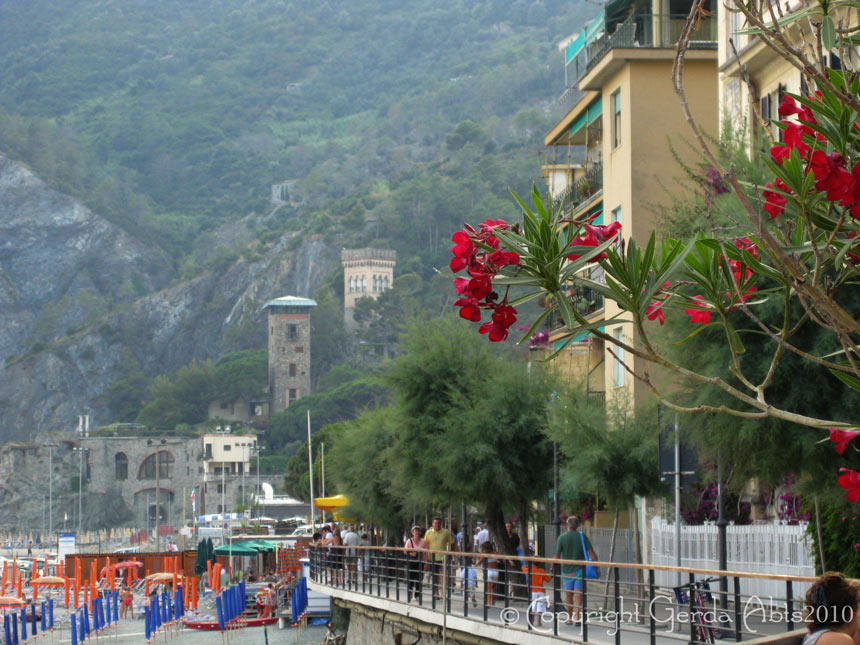 6. Going back : Aosta
Aosta: portal of the cathedral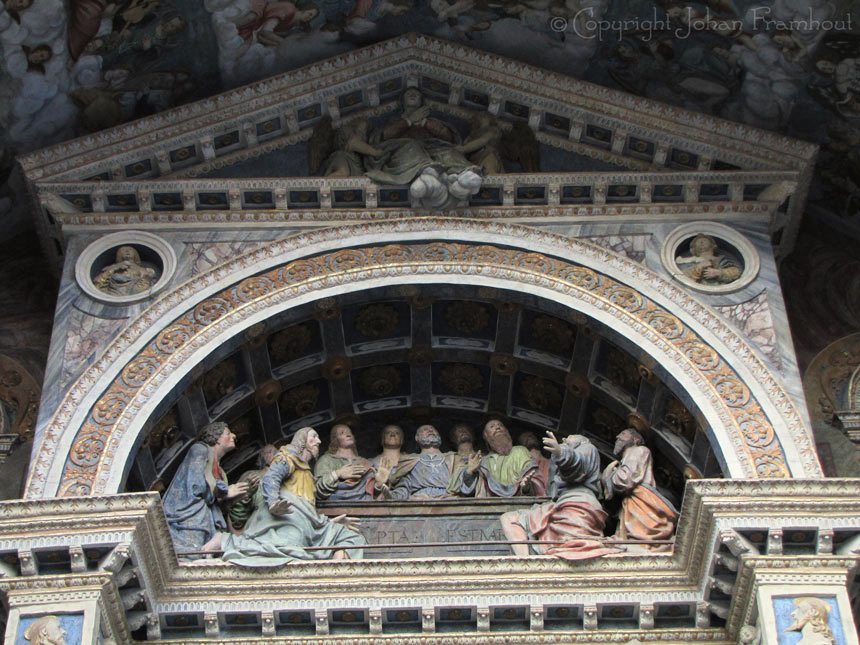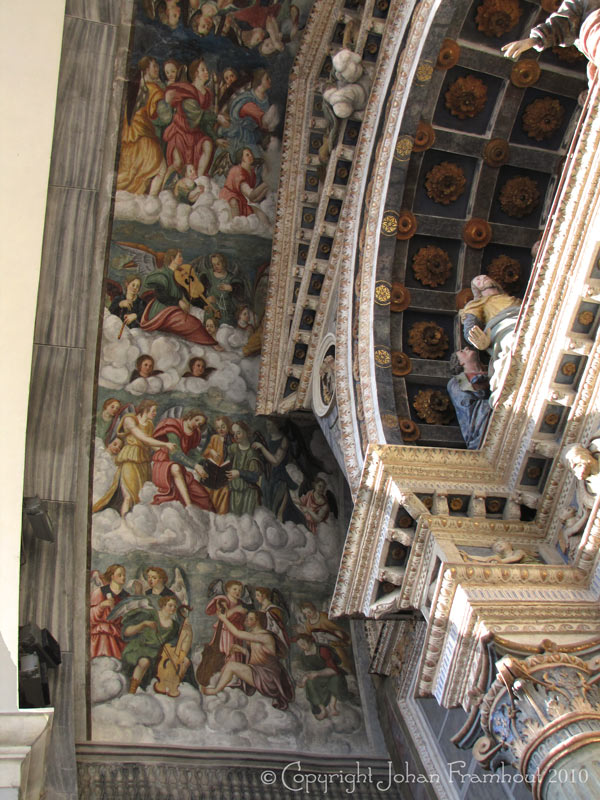 Aosta: view from our hotel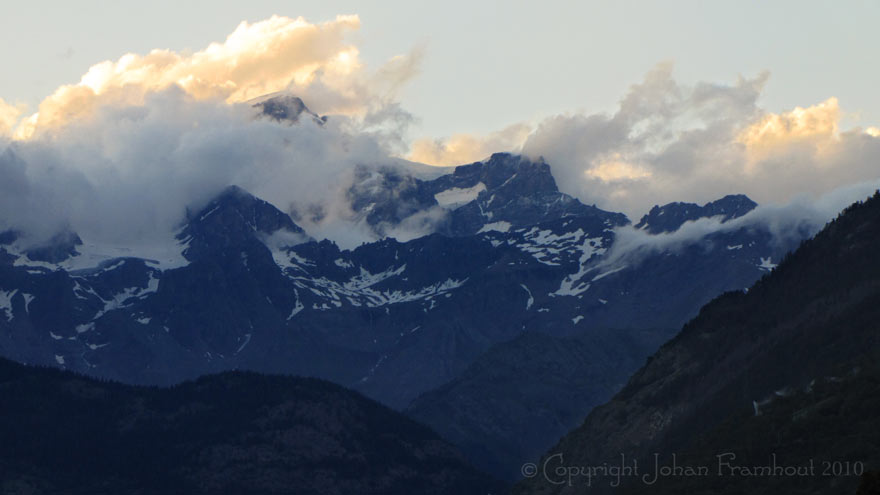 Along the Route des Sarasains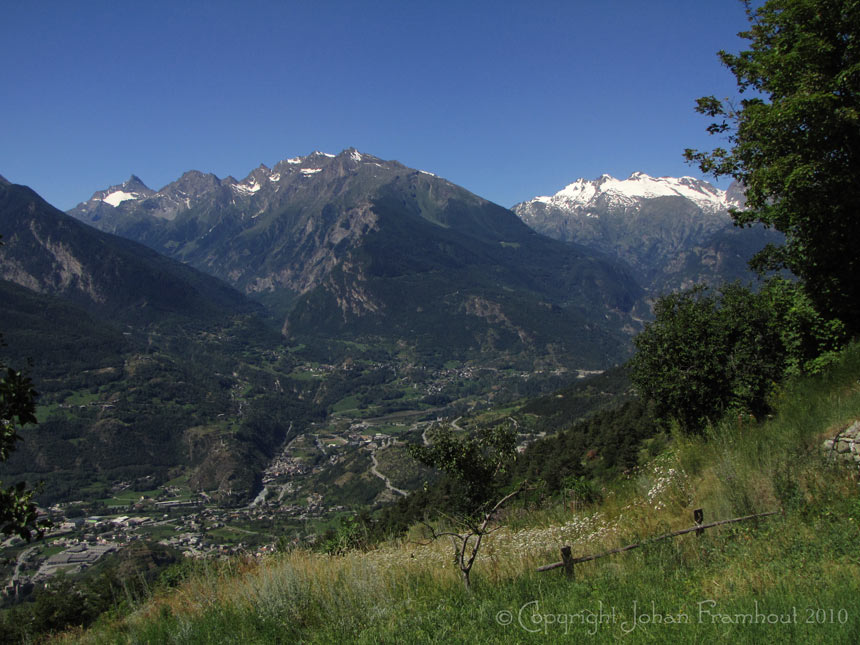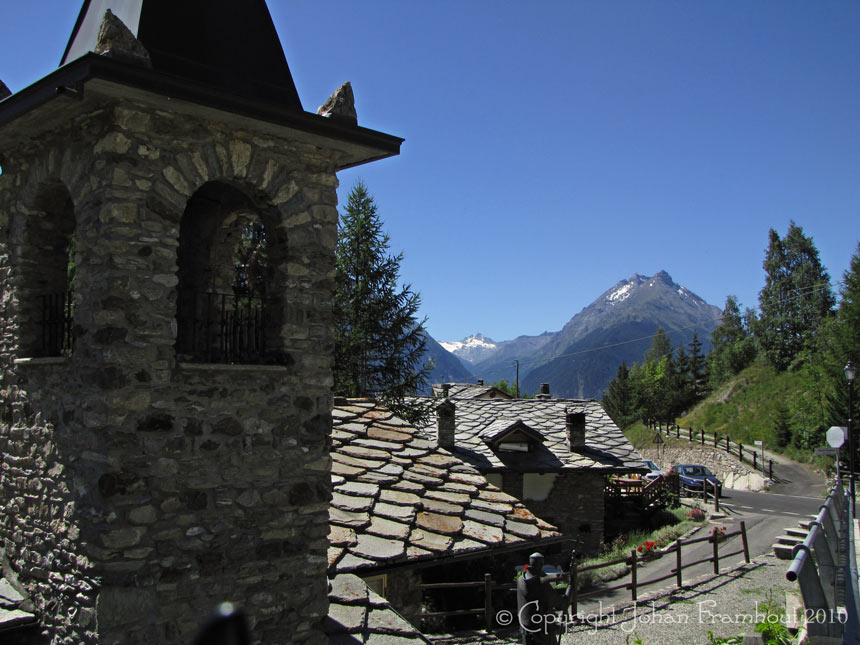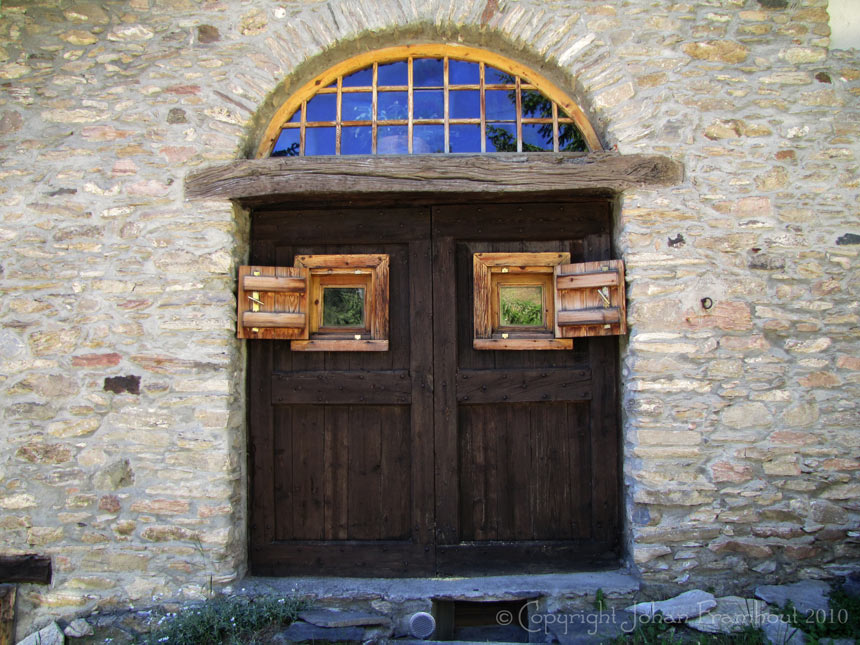 Along the Route des Sarasains - continue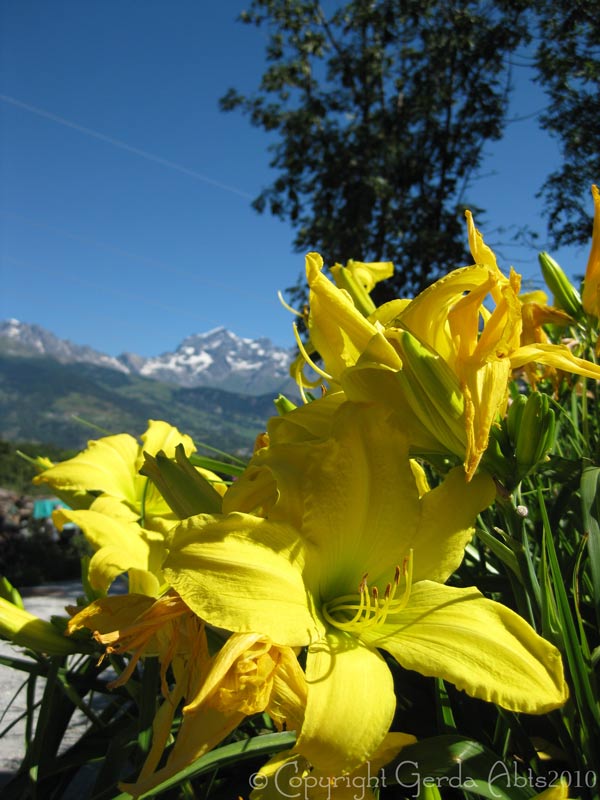 Castello di Saint-Pierre, Valle d' Aosta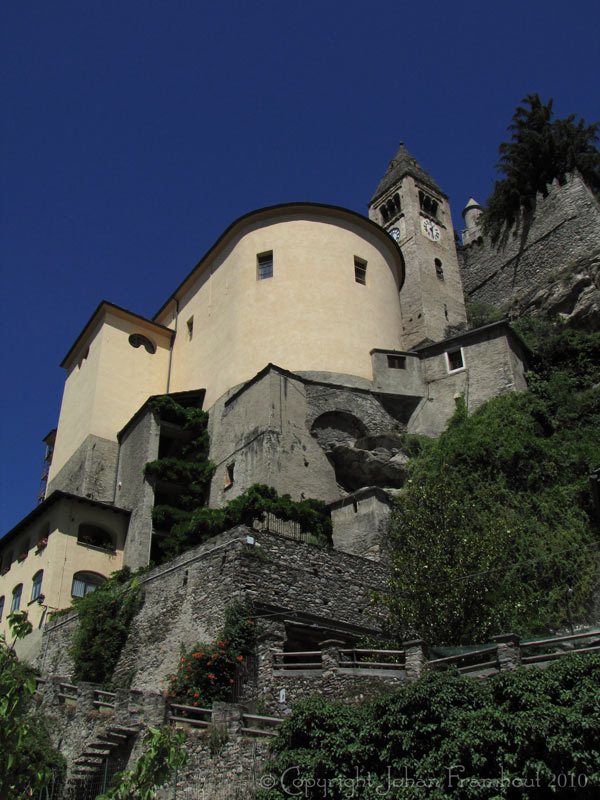 Saint-Rémy en Bosses, pelgrim place for the walk to Compostella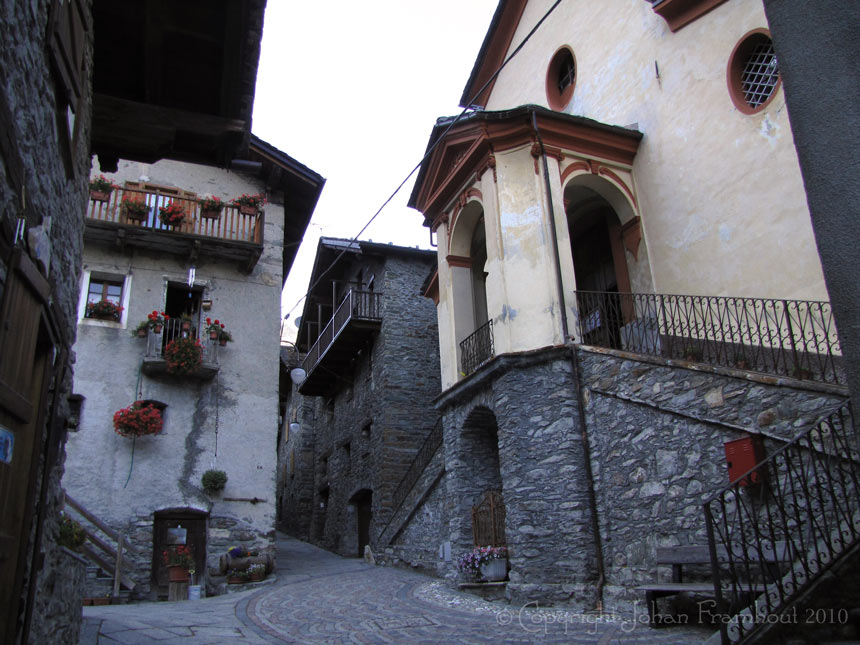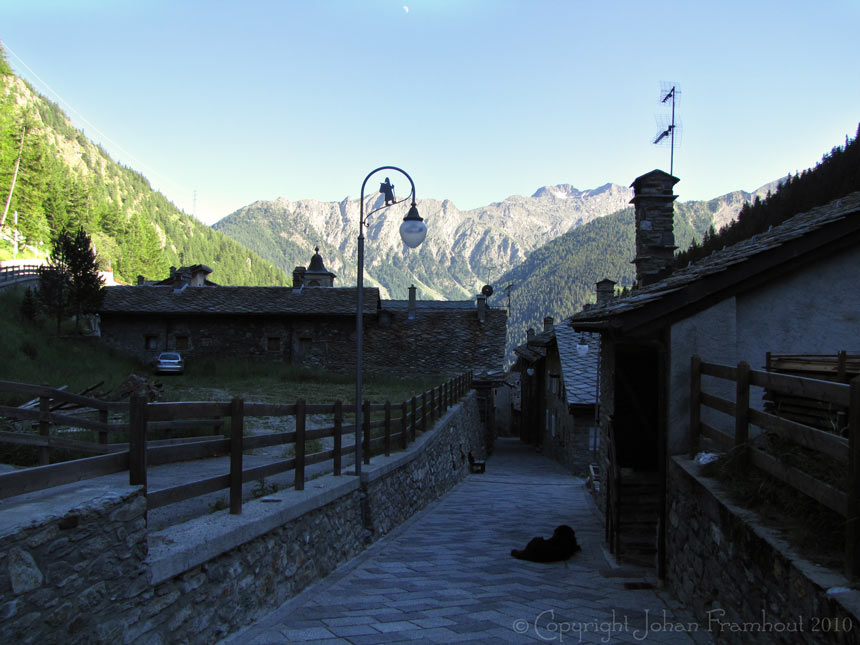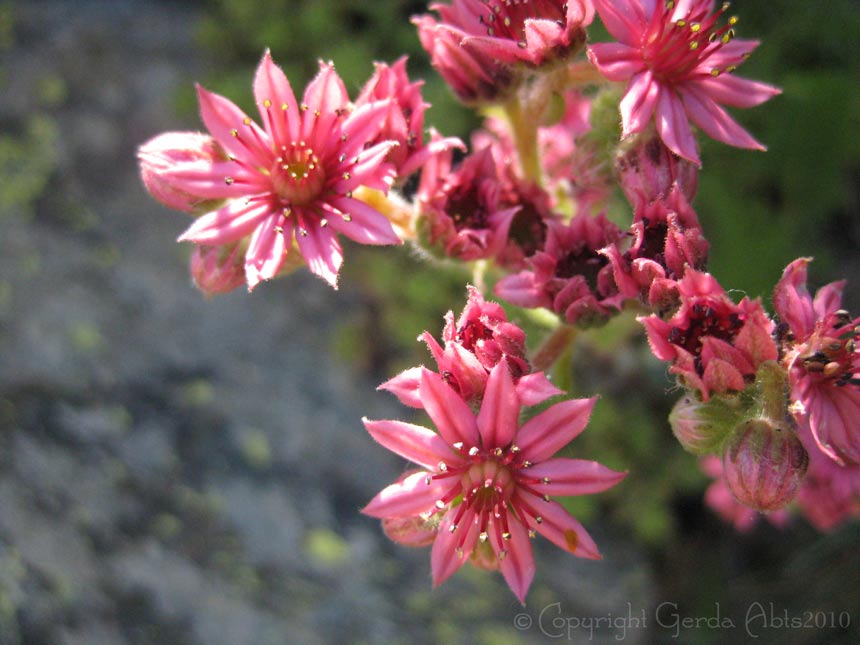 Goodby: the Mont Blanc from Courmajeur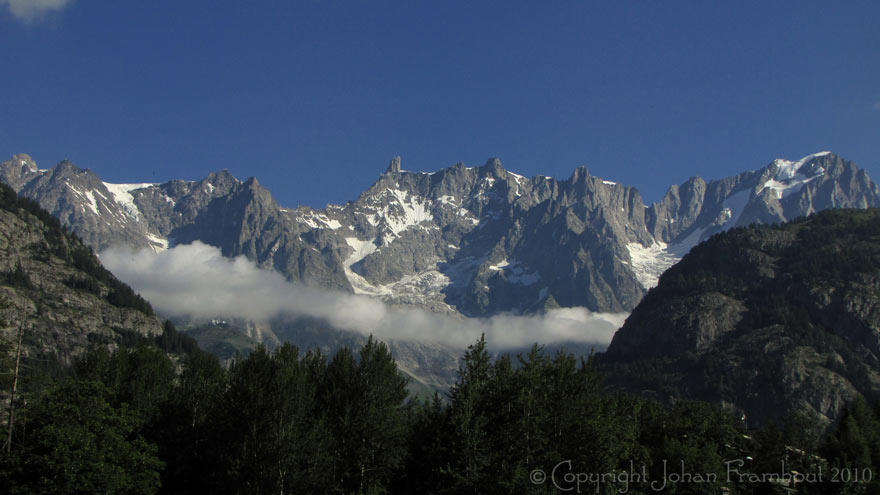 7. Practical information
Map of our stays: Les Houches, Aosta, Damanhur, Torino, Cinque Terre
Underneath: our hotel info
First the general map: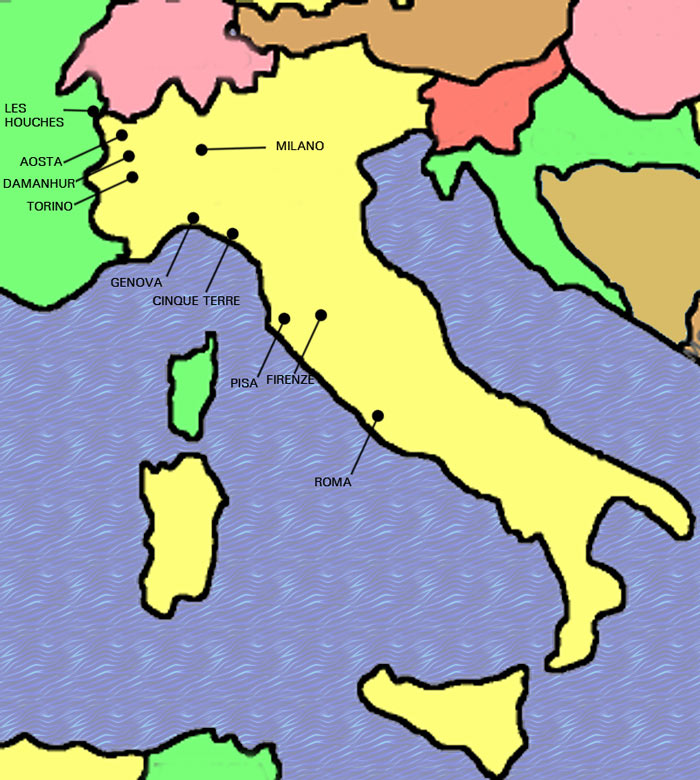 Detail map Damanhur to La Spezia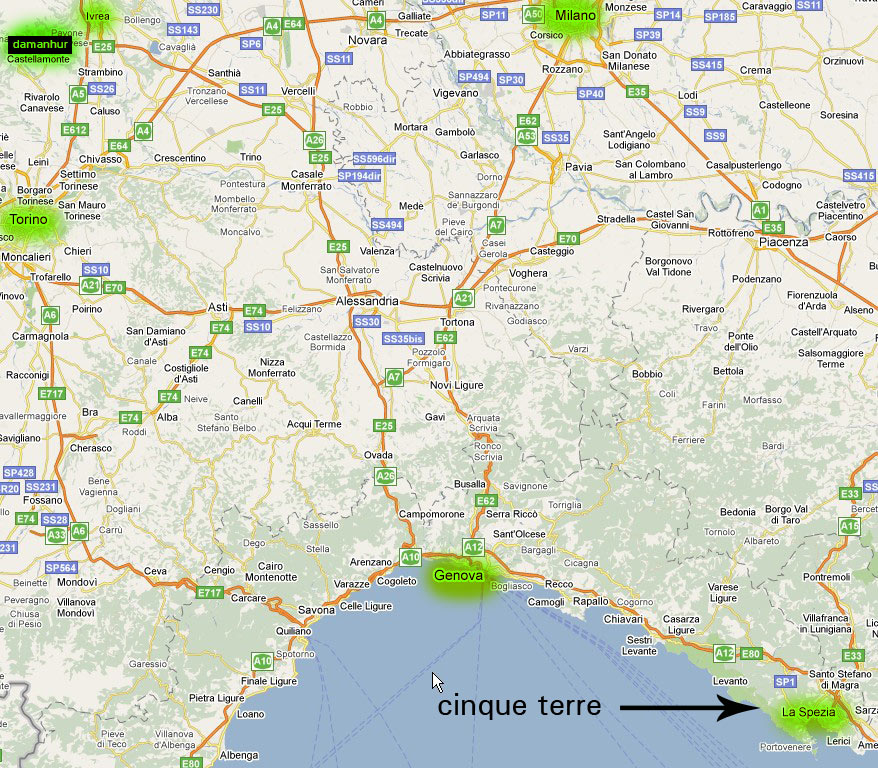 Detail map Damanhur & Ivrea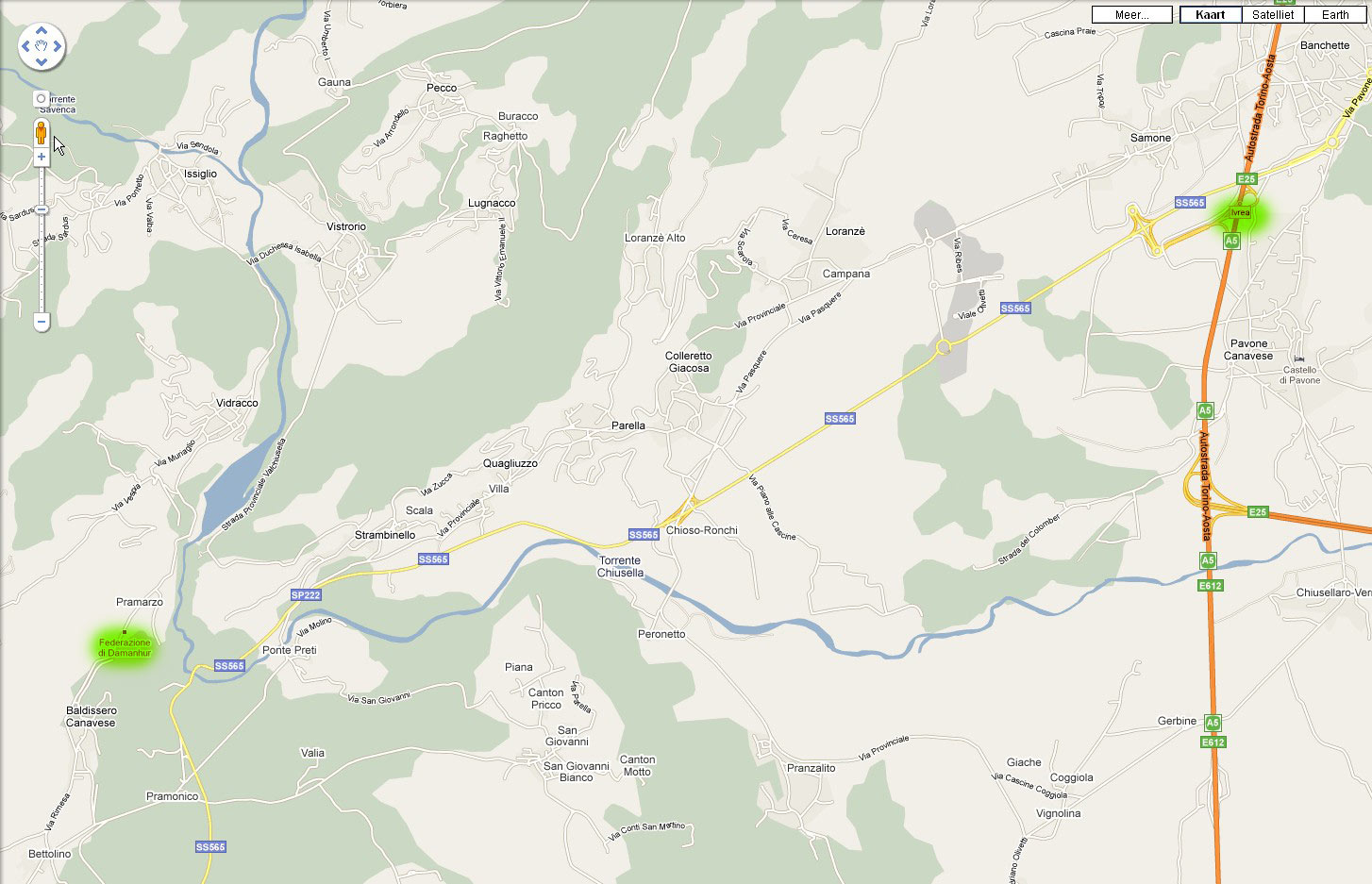 Detail map Cinque Terre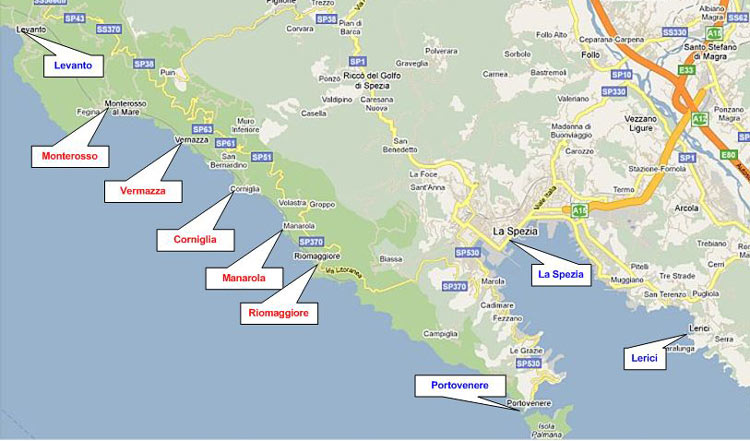 Our hotel info:
In Cinque Terre we stayed at Borgo di Campi in Riomaggiore, of which one can see a sign along the road,
only when you come from La Spezia. It is like a small village of rented houses, very charming, with view on the sea.
We expected to be in the village itself, but it was quite a distance from it, impossible to walk, specially in the hot of July.
I would not recommend this stay in July or August, it is perpendicular to the sun and very hot, and you always have to do all those steps!
The website proclaims the appartments are airconditioned, but that's with a small apparatus and it works only from 6 PM.
You cannot drive to the village because the parking places there are all private. The only possible connection is with a little bus,
the green bus, at some few hours, of which you get the list at the reception. It was not to trust, the afternoon bus drived on a
totally different hour then indicated! We did found a very charming stay in the small village of Volastra (see on the photos).
If we ever would go back, we should choose that one: Hotel Il Araceno. There are only seven appartments, so you have to reservate very early!
Tel 0187 760081, fax 0187 760791, web www.thesaraceno.com
The visit at Damanhur is not cheap, but when you do it, you will understand why, you get a personal guide and taxi.
Every artist should see it at least one time in his life!
Also everyone who is busy with spiritual things in some way.
The photo's are on pages 2 & 3, and also on Virtual Museum on p 10
Tel +39 0124 512205 - 512226 Location: 10080 Baldissero C.se (TO) - Italy - welcome@damanhur.it - www.damanhur.info
You can stay on the place, when it is full they search another hotel for you, ours was very convenient.