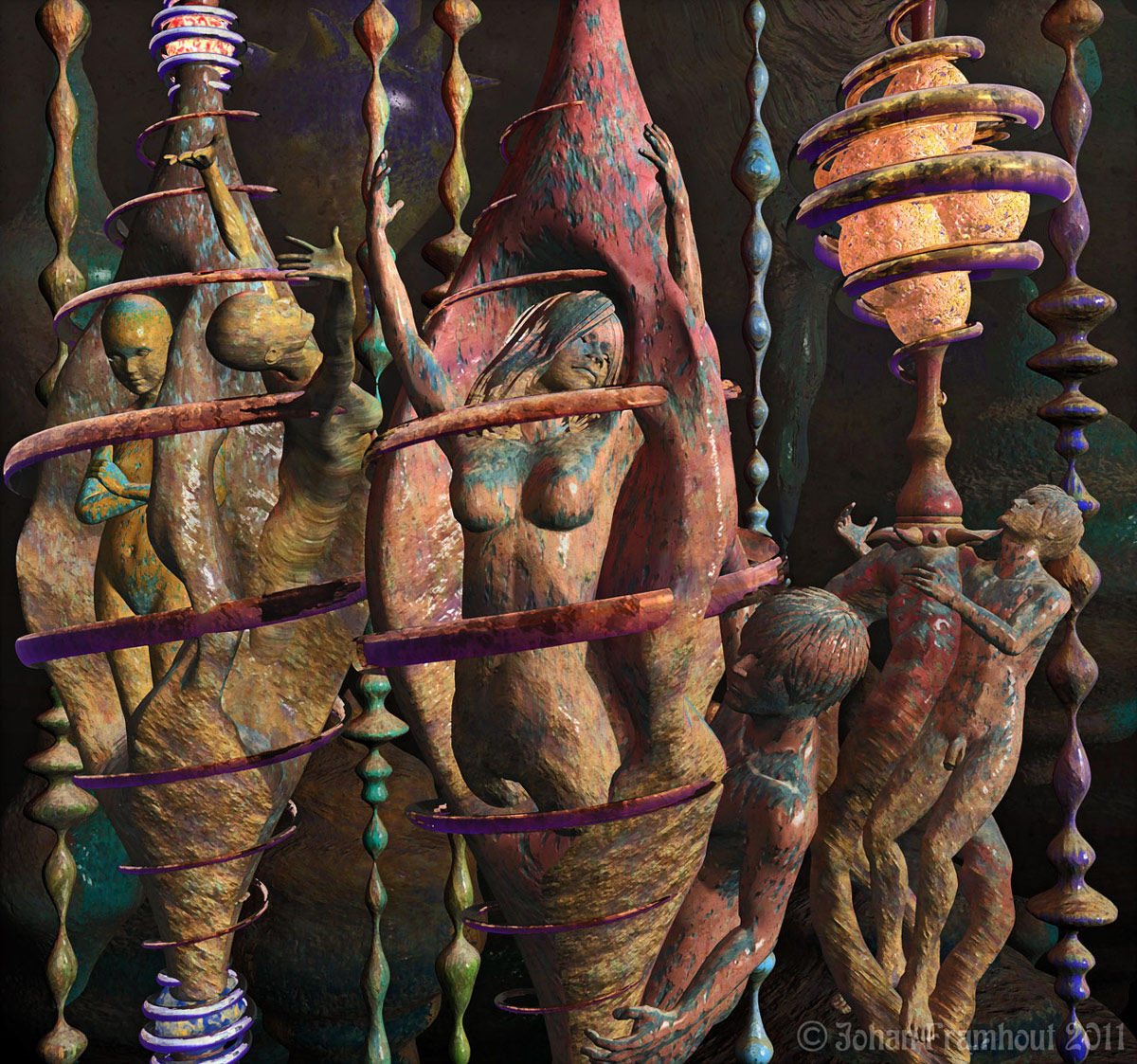 Art7D.be > 3D-art > Joy of Being, Joy of Striving
Out of rigid form, man frees himself and become more flexible beings (at least I hope, some of us stay petrified).
Men and women now find each other searching their way in life. Two poles are important:
striving to develop and being totally in the moment. We cannot do them simultaneously, but we need to accomplish them both.
| | | | | | | | |
| --- | --- | --- | --- | --- | --- | --- | --- |
| SHARE | | | | | | | |
Art7D.be > 3D-kunst > Vreugde van het Zijn, van het Streven
Vanuit ruwe vorm bevrijden mensen zichzelf en worden soepeler wezens (dat hoop ik toch, sommigen blijven versteend).
Man en vrouw vinden nu elkaar in hun weg door het leven. Twee polen zijn heel belangrijk:
het streven om te ontwikkelen en volledig in het moment zijn. Dat kunnen we niet tegelijk, maar we dienen ze beide te vervullen.
Click again on the image if the image is too big for your screen.
Wat is er nieuw op art7D.be? Volg het op onze blog

Voeg de blog bij je favorieten!
What's new on art7D.be? Follow our blog

Add the blog to your favourites!