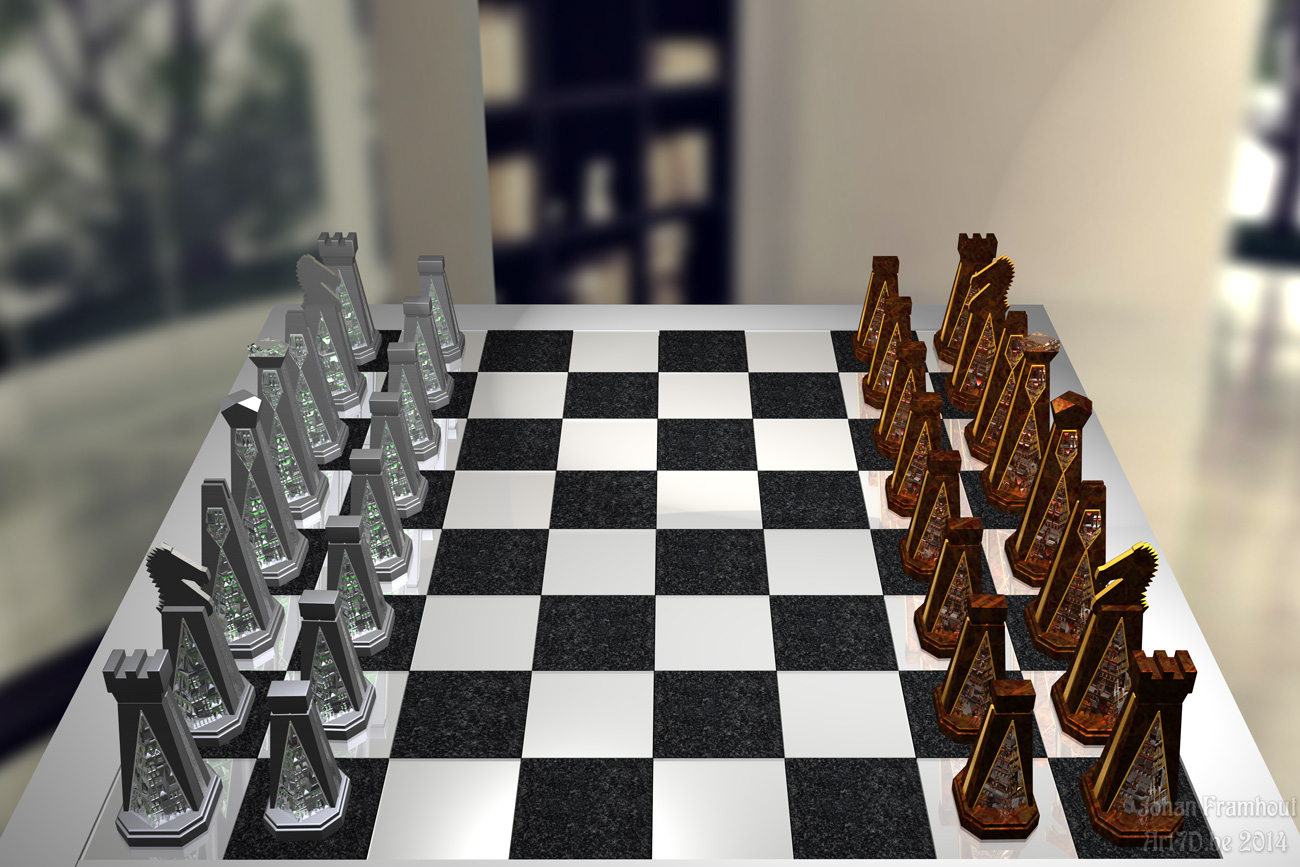 Art7D.be > 3D-art > Pyramid Chess Set by Johan Framhout
Idea was to find a form for chessmen all based on one single form. So the pyramid became the basic form.
The chessmen are very stylised, but still very recognisable: the splitted hat of the bishop, the battlement of the rook,
the queen clearly distinguished from the king by the glass. Totally different from my former chess set. Made in Bryce.
| | | | | | | | |
| --- | --- | --- | --- | --- | --- | --- | --- |
| SHARE | | | | | | | |
Art7D.be > 3D-kunst > Piramidenschaakspel
Het idee was een set schaakstukken te ontwerpen gebaseerd op één enkele vorm. De piramide werd de basisvorm.
De schaakstukken zijn erg gestyleerd, maar blijven goed herkenbaar: de gespleten hoed van de bisschop,
de kantelen van de toren, de koningin duidelijk onderscheiden van de koning door het glas.
Compleet anders dan de vorige set. Gemaakt met Bryce.
Click again on the image if the image is too big for your screen.
Wat is er nieuw op art7D.be? Volg het op onze blog

Voeg de blog bij je favorieten!
What's new on art7D.be? Follow our blog

Add the blog to your favourites!