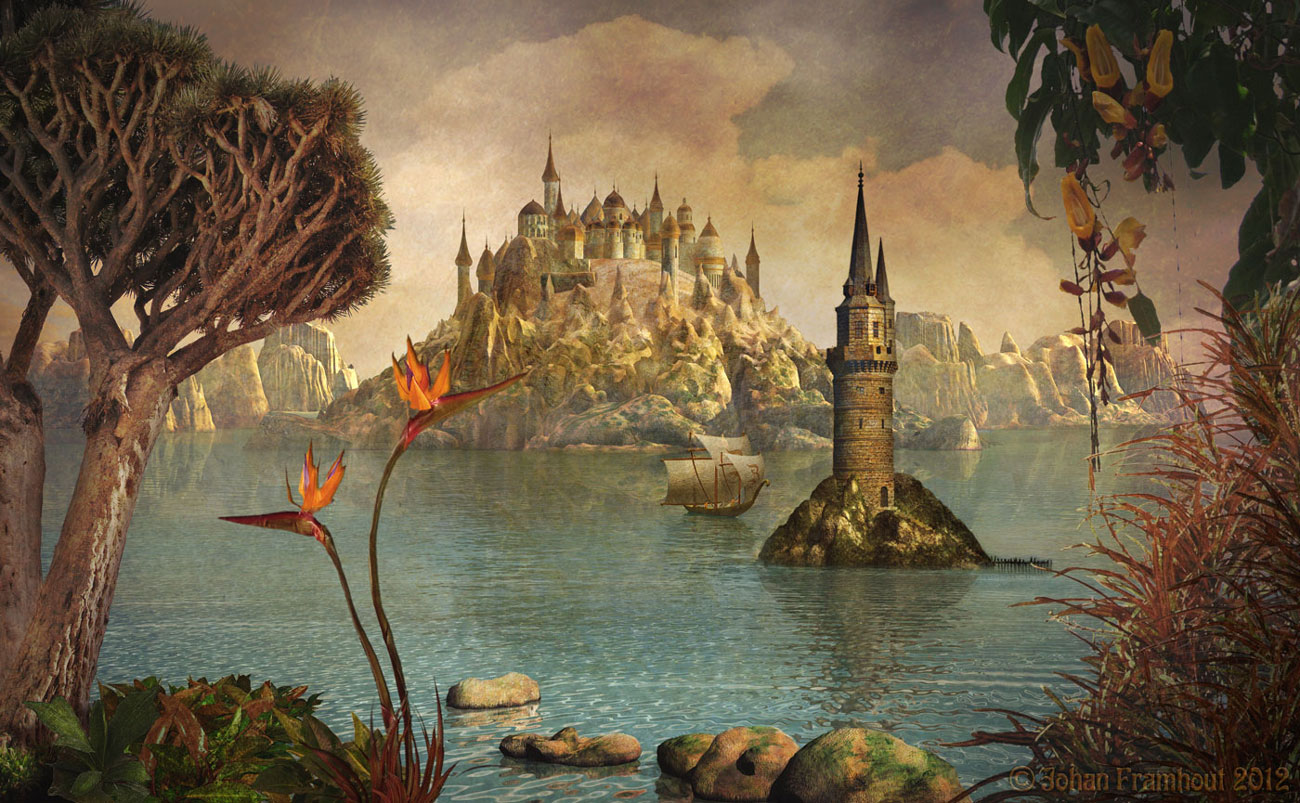 I recently evolved to a combination of photo manipulation, 3D constructions and 2D-work, this technique is also called matte-painting.
Photo fragments are used and a lot more of freehand painting, with the drawing tablet.
It is often more 'depainting': adding, gumming and cloning. Although 3D constructions are still important.
For this work the many towers, the mountains, stones and the sea where made in Bryce.
| | | | | | | | |
| --- | --- | --- | --- | --- | --- | --- | --- |
| SHARE | | | | | | | |
Art7D.be > 3D-kunst > Atlantis
Recent evolueer ik naar een combinatie van fotomanipulatie, 3D-constructies en 2D-werk, een techniek die ook matte-painting wordt genoemd.
Er komt ook meer handschilderen bij te pas, via de tekentablet, of 'ontschilderen': toevoegen, gommen en klonen.
Toch blijven ook de 3D-constructies belangrijk. Voor dit werk werden de vele torens, de bergen, stenen en de zee in Bryce gemaakt.
Click again on the image if the image is too big for your screen.
Wat is er nieuw op art7D.be? Volg het op onze blog

Voeg de blog bij je favorieten!
What's new on art7D.be? Follow our blog

Add the blog to your favourites!