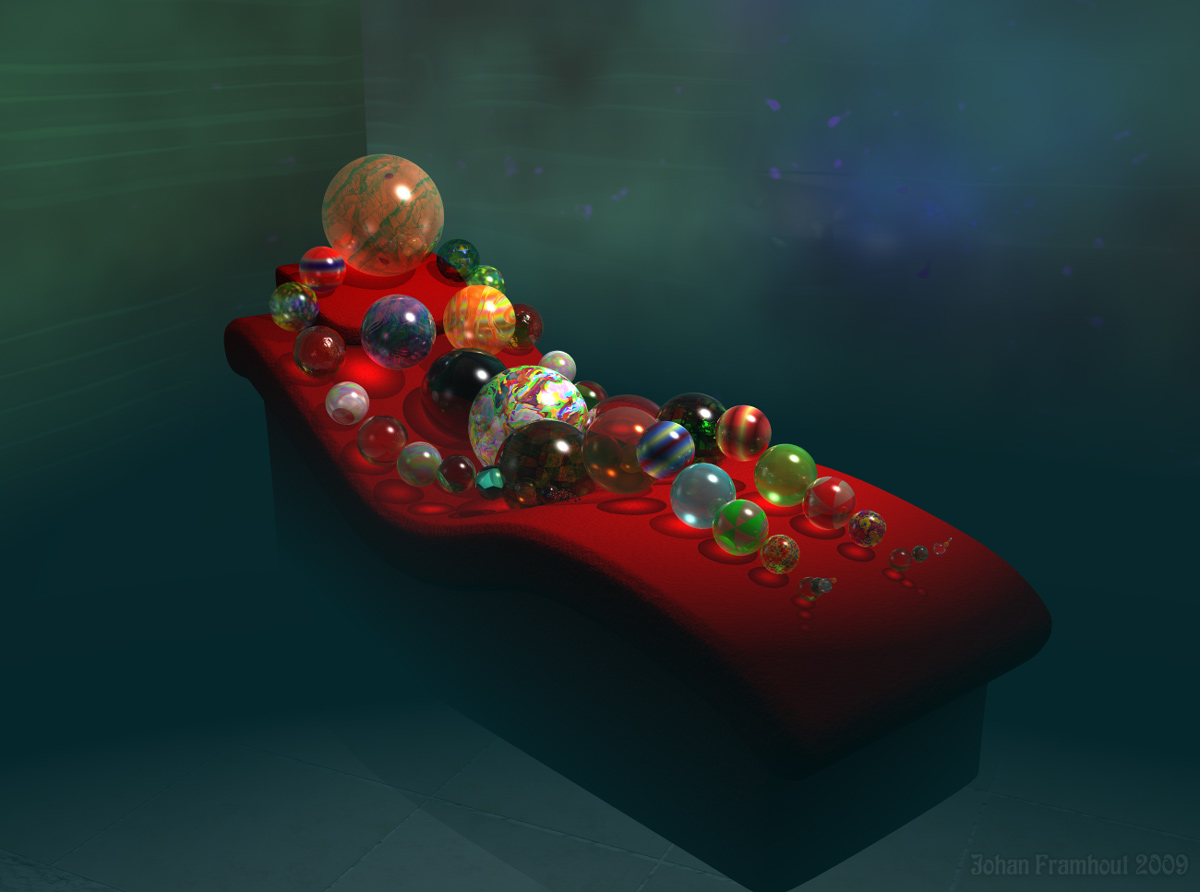 Art7D.be > 3D-art > Woman resting on a Sofa
On one of those illness days I had to stand up from bed, it was not easy. When I laid me down again,
I suddenly saw this picture in a few seconds clearly before my eyes.
I tried to make it exactly like I had it seen and I succeeded quite well. The female body is suggested by glass balls.
This work is made entirely in Bryce. It is often strange how materials evolve in Bryce:
the walls got their colour from the surrounding atmosphere
and the floor tiles were coloured and got their brightness from the colour of the sun.
For this result, experimenting was more important as thinking.
Art7D.be > 3D-kunst > Vrouw liggend op Sofa
Op een van mijn zieke dagen had ik moeite om 's nachts uit bed te komen. Toen ik me terug neerlegde,
zag ik plots dit beeld enige seconden helder voor ogen. Ik probeerde het zo goed mogelijk uit te beelden,
het lijkt me wel goed gelukt. Het vrouwenlichaam wordt gesuggereerd door de bollen. Dit werk is volledig in Bryce gemaakt.
Het is vaak vreemd hoe materiaal evolueert in Bryce: de muren kregen hun kleur door de omringende atmosfeer
en de vloertegels waren gekleurd en kregen hun helderheid van de zon. Voor dit resultaat was experimenteren belangrijker dan nadenken.
Click again on the image if the image is too big for your screen.