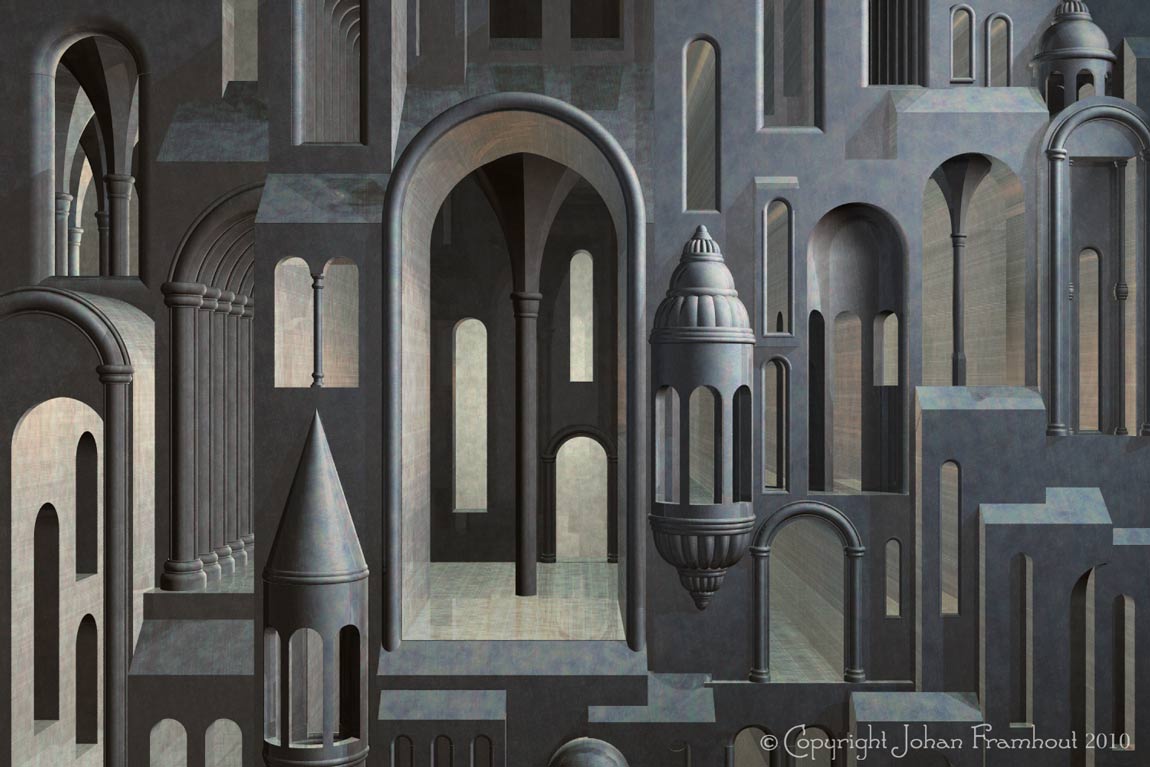 Art7D.be > 3D-art > Vertical Labyrinth
Kan gezien worden als architectuur, surrealisme, fantasie of zelfs abstract. Geïnspireerd door een werk van mezelf dat ik veertig jaar ervoor maakte, in grafiet. Dit is gemaakt in Bryce.
Art7D.be > 3D-kunst > Verticaal Labyrinth
Can be seen as architecture, surrealism, fantasy or even abstract. It is inspired by one of my own works I made forty years ago, in graphite. It is now made in Bryce.
Click again on the image if the image is too big for your screen.